Have you ever wondered about where you came from? Who your relatives are? How far back your family line goes until it disappears into the annals of history? If so, you are not alone. Genealogy is the practice of tracing a family line continuously from ancestor to ancestor, and it is how people build family trees. The starting point is always you. From there, you branch out into your parents, their parents, and onwards and onwards until you have a solid picture of just how far-reaching your own DNA is. Most people assume that genealogy is something only professionals can accomplish, but that is not true. Anyone who studies their family history is considered a genealogist, and with the Internet at our fingertips in-depth research is easy to accomplish from anywhere. You just need to know where to look.
But before we get into how to begin an at-home genealogy project, you may be wondering, why is a kitchen supply company talking about genealogy?
It's simple, really. Food is a cultural touch-point for many of us. It is not just how we nourish ourselves, it is how we connect with people, how we relate to our family, and how we pass down traditions from generation to generation. How many of you out there have a family recipe that you lean on? A memory of cooking with grandma? Or a kitchen hack that someone older and wiser once taught you? Beyond that, how many out there cook the food of their nation of origin? The United States is a nation of immigrants. Most of us came from elsewhere, which means that our ancestors brought their favorite recipes and food traditions with them. The hallmark of Italian-American, Chinese-American, Indian-American families, and so many more, is the food they prepare at home.
Before you dive into a genealogy project, we encourage you to reconnect with your family history through food. Make a favorite dish, read through a favorite recipe, or simply reflect on some food memories. Then dive into your genealogy project. We hope you find something incredible!
Examples of how food and genealogy connect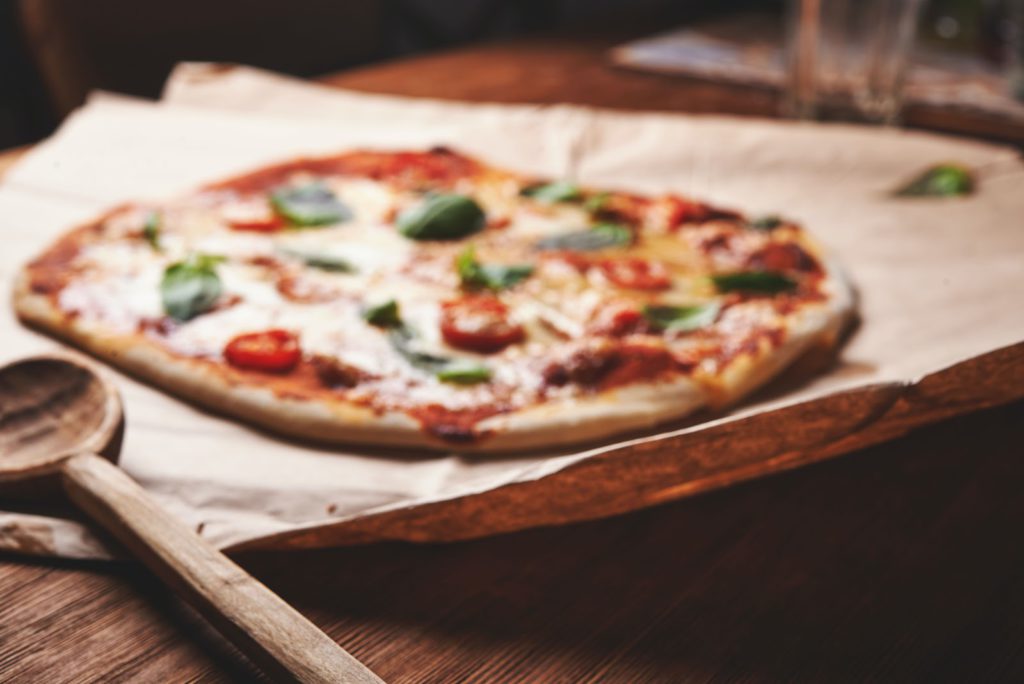 Once you start thinking about food in terms of genealogy, you find examples of it everywhere. Every family-run restaurant is a time capsule of food genealogy and to an extent, every Thanksgiving dinner is too. Here are some fun examples of the intersection of food and genealogy that you can explore yourself:
Have you ever thought about how food connects you to past generations of your own family? Take a moment to think about it. Sometimes all it takes is a new lens to see things through.
Why you should start today
Have you ever heard the story of Einstein's death? Albert Einstein was highly revered in his time. He did not only rise to prominence after his death. The world knew and understood how significant his contributions were while he was living. That makes the story of his death all the more tragic. Albert Einstein, after an incredible life of unprecedented scientific advancements, was laying on his deathbed in 1955. His final thoughts were uttered in his native language of German. Sadly, the only witness to his final utterance was a nurse who did not speak German. Einstein's final words were lost forever.
This story represents the loss of knowledge that occurs in every family. Every person has a life story to share. Our older relatives are our gateway to the past and every time someone dies, their stories and their viewpoint of the past dies with them. Massive world events like the Great Depression and World War II are far enough in the rearview mirror by now that their survivors are few and far between. If you don't start asking questions of your elderly relatives now, you may not get the chance. A genealogy project is an easy thing to put off. It is one of those things that is perpetually saved for a rainy afternoon that never arrives. The next time you go to put it off, we urge you to remember the story of Einstein's last words and call your loved ones right away for a chat and an informal interview. Do not let people die with their stories. Get everything down while you can or soon enough you may not have the chance.
Before you get started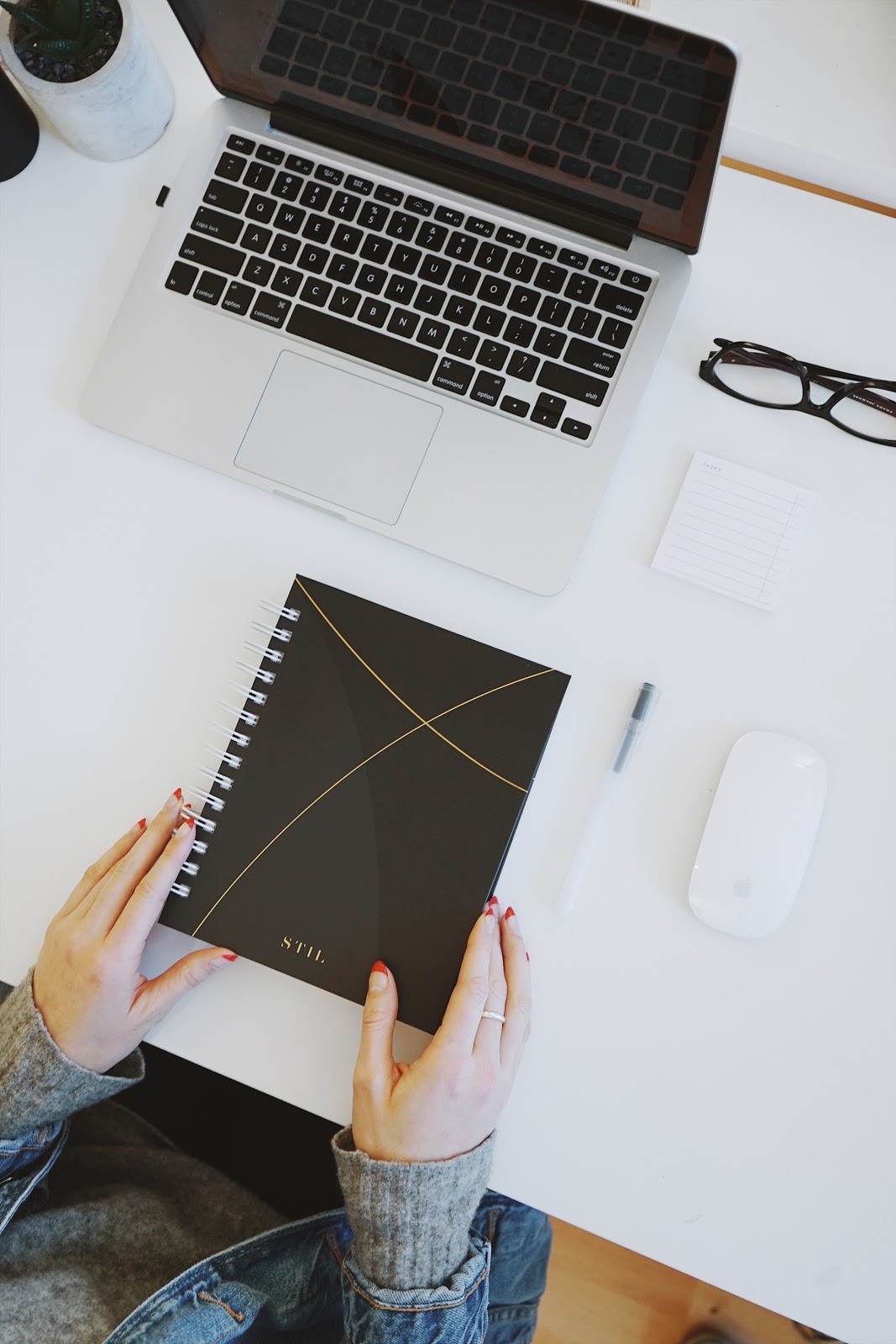 Starting a project is always the hardest part, especially when it is in an area you have no experience with. Set yourself up for success with your genealogy project by completing this checklist before you even get started:
Reflect on why you want to complete a genealogy project. Are you looking for family medical histories? Trying to trace your family's path through time and geography simply out of curiosity? Are you looking for a national origin you maybe didn't know about previously? Or are you simply inspired by the challenge of going as far back as you possibly can? A few brief moments of reflection and consideration at the beginning of your project can inspire you to stick with it through frustrating research moments.
Decide how you want to store your information. Genealogy projects usually include both hard copies of historical family documents and in-depth Internet searches. So before you dive in, decide whether you want to record your findings on paper, online, or via a hybrid of both models. If you do choose to save your findings digitally, consider leaning on software specifically designed for genealogy projects, like Ancestry.com and FamilySearch.org.
Prepare yourself for what you may find…or not find. Name chances, lost records, cross country or international moves, and damaged or missing records can halt a genealogy project in its tracks. Not everyone is lucky enough to be able to build a massive and far branching family tree. Before you get started, steal yourself against the possibility that you may only be able to trace your line a few generations back.
Set reasonable goals for yourself, and create deadlines. Just like anything else, genealogy requires dedication. If your goal is to complete a genealogy project, then set measurable goals for yourself and strict timelines to keep yourself on track.
Who you should talk to, and what questions to ask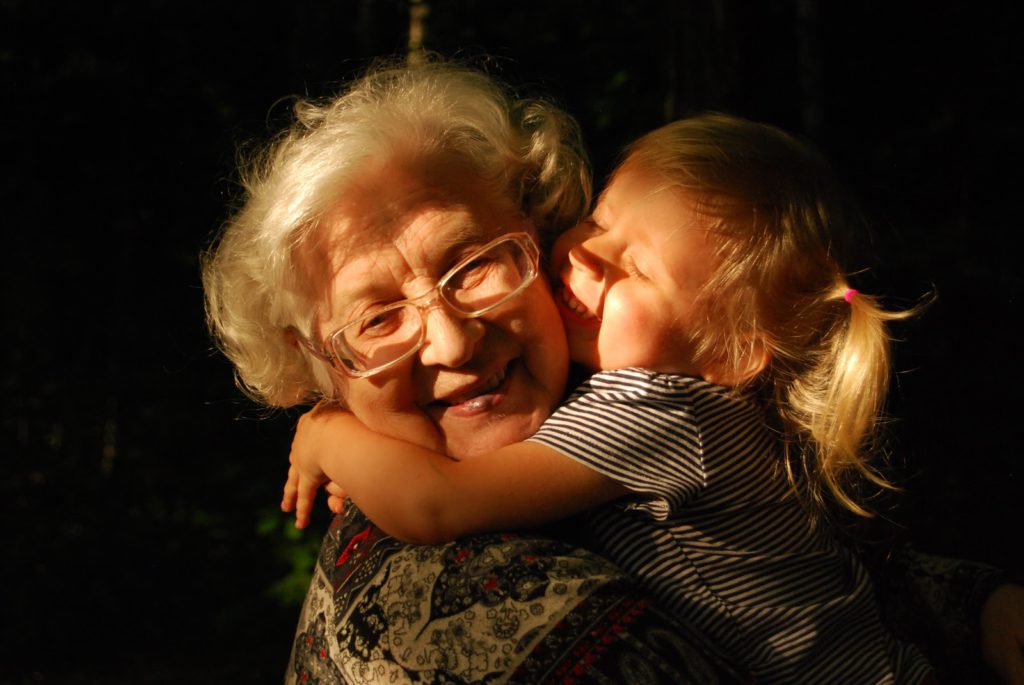 The best place to start is always with your immediate family. Jot down their birth names, birth-places, and ages. Once you have their basic information down, keep recording the facts on extended relatives as comprehensively and accurately as you can. Your next step is to pick out the people who are still with us. This is where you start.
If you are looking to trace your own personal history backward through time, then you should absolutely start with your parents. They will have more information about their own parents (your grandparents) than you will, and your grandparents will have even more information on your great grandparents. Your goal should always be to talk to the people who know older generations personally.
Here is a list of questions to get you started, but be prepared for conversations to meander. You never know what valuable piece of information will come out of an anecdote!
Are your family member's birth names the same names that you know them by? If not, what are their birth names? (This is vital for tracking down birth certificates).
Where were they born? What city, town, and healthcare facility? (If they were in fact, born outside of the home).
When were they born. An exact date is important, so definitely ask for it whenever you can.
Where did they spend the majority of their lives? Did they live close to where they were born or did they move? If they did move, then when and for what reason?
What did they do as a profession? If you know someone's name and location, finding records of their job within a community becomes a hell of a lot easier.
When did they die? Again, an exact date is vital.
How did they die? Is there a hospital record you can look up? A funeral home you can call? Details about death (however morbid the topic may seem) can become important to genealogy projects.
Where are they buried? Knowing where a person is laid to rest can lead you to other family members you would have not otherwise been aware of.
Did your family member ever work for the government or make the news? If so, those records can be easy to find and they will help you build a timeline of your family member's life.
Resources you can rely on
When it comes to conducting genealogical research, you need to make sure you are leaning on reliable sources of information. Think about it this way – what's stopping anyone for claiming relation to someone famous on Facebook? Nothing. As you conduct research and gather data, it is important to only rely on strong, respected, and verifiable sources both on and offline.
Here are some offline resources you can and should use:
The U.S. National Archives. Some of the data housed in the national archives can be found online, but not all of it. Visiting the archives would necessitate a trip to Washington D.C., but there you will be able to find military records dating all the way back to the Revolutionary war, passport applications, census records from 1790 to 1940, and so much more.
At-home DNA Kits: These kits, which you can order online and are delivered to your home, will give you a general idea of the regions your ancestors came from. It is a great place to start if you have absolutely no insight into your national origins. It can also connect you with others who have been tested and are a close match to you. In some cases, it can even connect you with distant relatives!
State libraries. Every state maintains an official library and most have genealogy sections. State libraries also employ highly educated and knowledgeable individuals who can help you with your research. This is a great place to go if you are interested in state and county histories. They can help you to determine where your family members actually lived.
Courthouses. If you can determine which county your ancestor's lived in, it's associated courthouse will maintain records including birth and death certificates, marriage certificates and divorce decrees, deeds and land records, and more.
Local Genealogical Societies. Genealogy is so popular that nearly every state, county, andmost local towns maintain a genealogical society. These societies collect a lot of information that you can find in state libraries and courthouses, but often maintain even more specific records like high school graduation programs and local race results.
Here are some online resources you can and should use:
Census Records: Census data follow the "72-year rule", which dictates that the national archives will release census records to the general public 72 years after census day. The 1940 records were just released on April 2, 2012. If you can trace one to two generations of your family back through personal experience and general knowledge, you can begin searching for older generations in online census reports.
Birth certificates (in some states): Some states list birth certificates online, others require a mail-in request. If you have an ancestor's exact birth date and location, you can use their birth certificate to find information on their parents.
Fold3: This online database contains millions of digitized historical documents that can be queried and browsed. It includes everything from Civil War Records to Indigeous resources.
ProQuest Direct: News papers can be a fantastic historical source, and ProQuest Direct contains things like the full text of the Washington Post from 1877-1989, full text of the New York Times from 1851-2002, and abstracts from thousands of journals.
Here are some genealogy TV shows that can provide research tips and inspiration:
Finding Your Roots. Produced by PBS, this show traces the family history of guest celebrities.
Who Do You Think You Are? This British show has an American version currently airing on TLC. Like Finding Your Roots, the show brings in celebrity guests.
Long Lost Family: This show actually connects long lost relatives who have not yet before. It is a very emotional show.
How to Build a Family Tree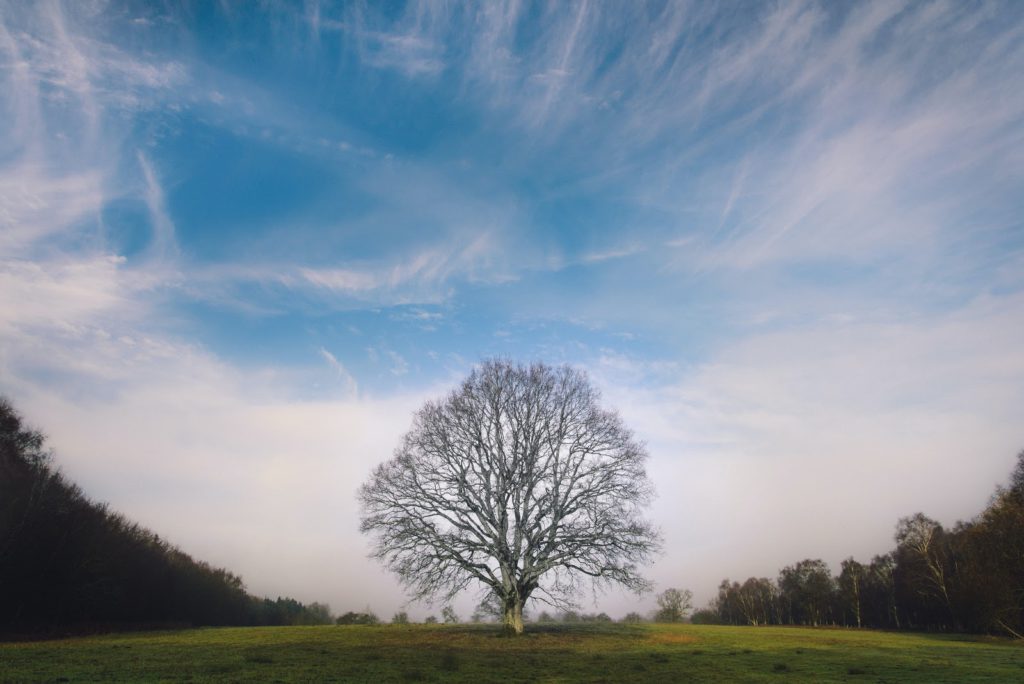 So you have done a bunch of research into our lineage, you have collected trustworthy and valuable information, how can you organize it in a way that is easy to understand and digest? Enter the family tree.
A family tree is a visual representation of lineage that traces family lines throughout history and generations. Family trees can be as wide or as narrow as you want them to be. If you are mostly curious about your own personal lineage, you only need to record relatives of whom you are a direct ancestor. If you are more interested in creating a cohesive picture of your family line, you can include siblings, cousins, children, and everyone in between.
Family trees can be drawn by hand, but there are several templates online that can help you to get the ball rolling. If you choose to draw your tree by hand, then start with yourself at the bottom of a page, and draw two branches up for both of your biological parents. Draw branches up from them to include their biological parents, and so on and so forth until you can no longer find ancestors to fill your tree with. If you choose to lean on a digital option, here are some sites you can use:
MyHeritage: This is a DNA test company that includes a family-tree building feature. If you choose to send in your DNA for genealogical analysis, you may just find some new or unexpected people to add to your digital tree!
FindMyPast.com: This digital database contains thousands of historical records that can help you to fill out your family tree. Their tree-builder is easy to use and allows you to store all of your research in one place.
Ancestry.com: This site is the mecca for genealogical research online, so of course they have their own family tree building tool!
You will be amazed at how large your tree gets!
Noteworthy genealogy projects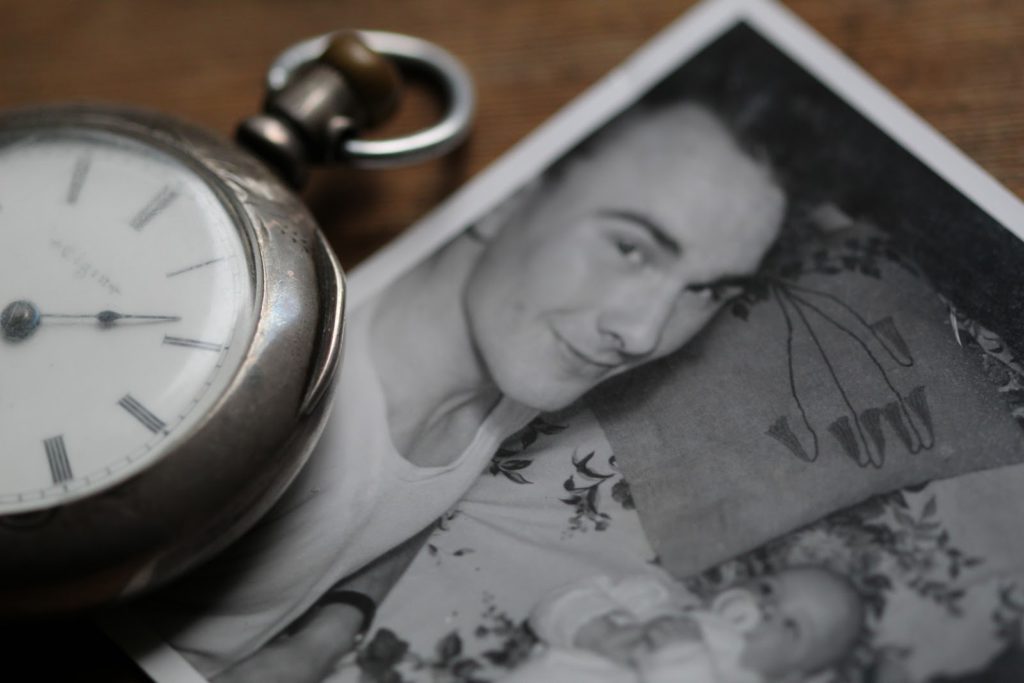 Genealogy is an incredible historical and personal pursuit. It can connect you to your family, make you realize that you are a living and breathing part of history, and so much more.
Everyone at Kitchen Works hopes that some at-home genealogy projects lead you to a cousin or family recipe you hadn't known about before. Kitchen Works is committed to proving the most thorough information about all aspects of cooking – not just the hardware. If you bring the recipe, we can fill in the rest of the knowledge gaps! Just remember, family history is important, food connects us all, and there is a whole world of genealogy out there just waiting to be discovered!